WELCOME TO COLUMBUS PAPER AND CHEMICAL, INC.
---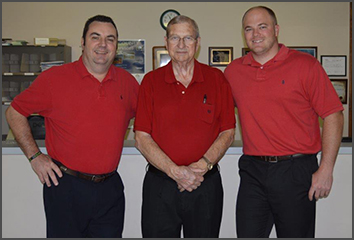 The company originated in 1967, and over the years Jimmie Nolen became the sole owner. He expanded the business and in 1977 it was incorporated into Columbus Paper & Chemical.
In 1987, his son, Tim Nolen, started working for him as a salesman, and later started working inside with his father as President.
Tim's son, E.J. Nolen, started working for Columbus Paper when he was in high school. He worked in the warehouse learning all the products and shipping practices, until he finished college and then joined the sales force full time and took over his father's territory.
Today our sales team now consists of ten sales people and we service a 150 mile radius of Columbus.
E.J. Nolen is the grandson of Jimmie Nolen, and the son of Tim Nolen which represents three generations of Columbus Paper's history. Our company strives to give our customers the best service and products available.